Now testing for user workflow, performance and discovery of problems which show up on different devices.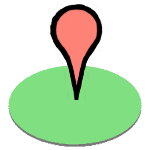 If you are interested in getting a preview and helping me with your feedback on problems and usability, consider joining the Dusty Reins DevLab Community on Google+.  Your response will help me decide when it is ready to  publish to the public on Google Play.  More information getting access to the Beta is available in the DevLab.
I am really excited about this app because it is a working tool for me.  Therefore, It gets a lot of practical testing from me! ha!  Future enhancements are in the works which is useful to me in my part-time job.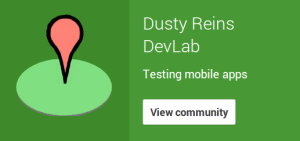 I would like to hear from you about how you use the app as well.  You can comment below or on my Google+ and Facebook pages in addition to the DevLab community page.