The first release of Spot It! for Android mobile devices is now available in Google Play Store.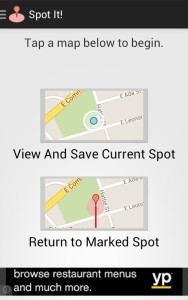 After several months of testing and refinement, I have decided it is time to publish my first Android mobile device application. I was hoping to limit listing in the Android Play Store to phones only since most tablet and pad machines don't use a telco connection to the Internet. But I will need to exclude listing for specific makes and models instead of a more broad category of machines.
Let me know if the application doesn't work on your machine and I will add your make and model to the device compatibility listing exclusions in the Play Store. I look forward to learning about your experience and opinions using Spot It! in the comments below. Join me on Spot It! on Google+ if you can.