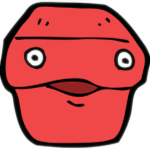 Jabber Box features the text to speech and alarm manager services in Android powered mobile devices. Create text messages to play back as speech in the form of a reminder at a specific time. Save many similar messages in a common category or group and play the whole group in a random order for laughs and entertainment.
With you as a creator, the possibilities are endless as your imagination.  Like hiding your phone or tablet along with a birthday gift for a five yer old. Jabber Box can make a fun game of giving the birthday child clues to search for and find the hidden gift.
For more information and screen shots, see the Jabber Box app page.
You also may want to know the ideas for the app developed from one reason, on to other fun and practical purposes. Jabber Box History.