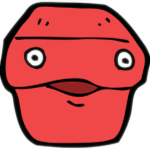 I have published a preview edition of Jabber Box for Android mobile devices and you are welcome to try it out!
Jabber Box uses the Text to Speech and Alarm Manager systems on Android devices to turn any text you type into speech.  Play it now or schedule for later play. Put multiple messages into a group and schedule random playback. It can  be quite entertaining! One group is included called "Pocket Prisoner".  Try it out and come up with fun ideas of your own.
The application is fully functional but I still need to design screen layouts for small and large tablets.  Although it should be compatible with 8,709 different mobile devices and several different Android operating systems, it is impossible for me to test every physical device for compatibility.
That is where the preview version comes in.  Click on the link below if you are interested in trying it out on your devices and please do give me feedback regarding your experiences with it.
The preview version of Jabber Box is now available.
Jabber Box is a free application supported by display advertising and designed for use by all ages for entertainment and utility.
Thanks for trying it out and providing your feedback!
-Dusty